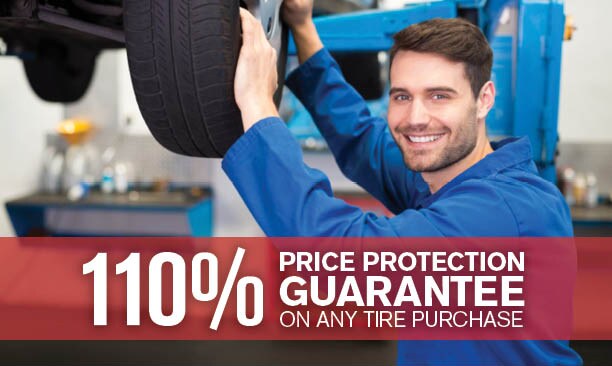 110% Price Protection Guarantee*
If you find the same tire at a better price, Nalley Nissan of Cumming will refund you 110% of the difference.
How To Tell if You Need New Tires
How do you know if you need tires? The penny test can determine if it's time to replace your tires. Depending on your driving conditions, there are 2 tests you can perform on your tires using a penny. 
For normal driving conditions, simply insert the penny into your tires with Lincoln pointing toward you and upside down. Insert the penny into your tires Lincoln's head pointed toward the tires. Then take the penny and stick it in several tread grooves on your tires. If  part of Lincoln's head is always covered, then you have at least 2/32" tread wear left. Most state laws deem your tires to be worn out if the tread is less than 2/32" wear. 
If you conducted the penny test and find that you're in need of new set of tires, please stop by and visit our expert service consultants at Nalley Nissan of Cumming to have them inspected. Or you can
schedule your appointment online
with our service scheduler. As always, we offer an 110% price match guarantee* on tires including these popular brands: 

 *Excludes special orders, labor and installation, sales tax, rebate and free offers and typographical errors.