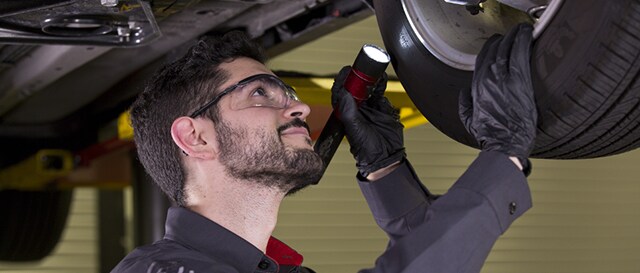 Enjoy the Freedom of Appointment-Free Scheduled Maintenance
Not all scheduled maintenance services are available through Express Service - some scheduled maintenance services may take longer and require more work. However, many are available - and at competitive prices! Give us a call to determine if your next scheduled maintenance service is eligible for Express Service. If you're not sure what your next scheduled maintenance should be, check your owner's manual or view the maintenance schedule for your vehicle online. Here are just a few benefits for your Nissan vehicle from Express Service Scheduled Maintenance:

Optimized performance
Reliability
Longevity
Safety
Increased resale value
Simply drop on in at your convenience, or if you prefer, call us anytime to set up an appointment at Nalley Nissan of Cumming, and experience the Express Service difference today! You can also book an appointment online.
The Importance of Scheduled Maintenance
Scheduled maintenance is vital to the performance and well-being of any vehicle. Our goal is to get your back on the road fast, and for less than you would expect.

Ignoring the little things can lead to bigger problems down the road. Following your vehicle manufacturer's recommended scheduled maintenance program helps ensure that your vehicle is running at it's best.

If you're not sure what scheduled maintenance program you should follow, our dedicated service staff can help you determine the best plan for you based on your driving behavior and local driving conditions.
Service Hours
Monday

7:00 AM - 6:00 PM

Tuesday

7:00 AM - 6:00 PM

Wednesday

7:00 AM - 6:00 PM

Thursday

7:00 AM - 6:00 PM

Friday

7:00 AM - 6:00 PM

Saturday

8:00 AM - 5:00 PM

Sunday

Closed
See All Department Hours
Dealership Hours
Monday

9:00 AM - 7:00 PM

Tuesday

9:00 AM - 7:00 PM

Wednesday

9:00 AM - 7:00 PM

Thursday

9:00 AM - 7:00 PM

Friday

9:00 AM - 7:00 PM

Saturday

9:00 AM - 6:00 PM

Sunday

Closed
Parts Dept. Hours
Monday

7:00 AM - 6:00 PM

Tuesday

7:00 AM - 6:00 PM

Wednesday

7:00 AM - 6:00 PM

Thursday

7:00 AM - 6:00 PM

Friday

7:00 AM - 6:00 PM

Saturday

8:00 AM - 5:00 PM

Sunday

Closed
Service Dept. Hours
Monday

7:00 AM - 6:00 PM

Tuesday

7:00 AM - 6:00 PM

Wednesday

7:00 AM - 6:00 PM

Thursday

7:00 AM - 6:00 PM

Friday

7:00 AM - 6:00 PM

Saturday

8:00 AM - 5:00 PM

Sunday

Closed