Ahhh there's nothing like the fresh air of spring. Everything that you couldn't do during winter is now suddenly open again and a whole world of opportunity is waiting. But before you go diving off into your pool and starting picnics at the park, there are a few things you should probably take care of. Just like the winter was rough on you, it was a tough few months for your car as well. So that's why it's smart to make sure your vehicle is ready to go for the new season and you'll have more time to enjoy the season. Here are some tips for making sure your vehicle is ready for the new weather.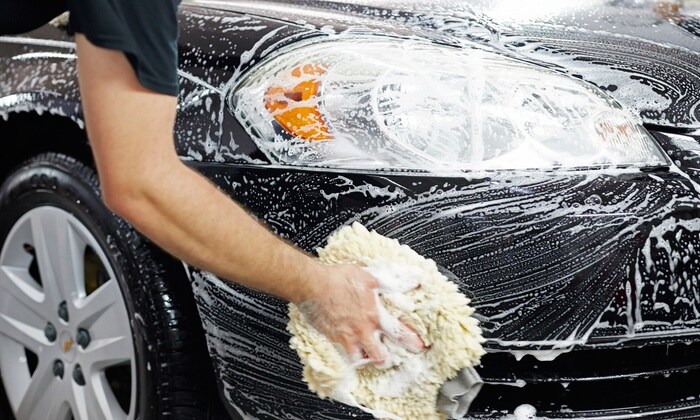 A/C Check: When was the last time you had you're A/C on in full blast? It's probably been a while, and with Atlanta weather, you'll probably need it soon. So that's why it's a good idea to double check to make sure that your car isn't only blowing out hot air. Run some tests yourself by turning it on at different levels and speeds to make sure everything feels the way it should. If something appears to be broken, now is the time to fix it, just imagine yourself sitting through a long summer drive with only hot air blowing out and you'll be motivated to have it fixed in no time.
Clean Your Car: If your spring cleaning your house, you might as well do it for your car too right? Now's the time to find a high quality car wash and do not only a wash, but a wax of your vehicle. It's important to get a wax every once in a while to remove all the debris, dirt and soot that's built up on your car over the colder months that can not only affect the paint, but it can also impact your vehicle's finish. And make sure to do a deep clean of your car's interior as well. Shake out those floor mats, vacuum between all those tiny crevices, and use store bought cleaner for stains. If that sounds like a lot of work, we'll do it for you. Our Service team will detail your car and make sure it looks spotless.
Check Alignment and Suspension: Winter weather can cause roads to crack and potholes to form. All these things can ruin your car's alignment and suspension. You might have a problem if you notice that the car pulls to one side or the steering wheel vibrates as you drive. Next time you come in for a service visit, ask for a quick alignment check to fix any issues you may be having.
Need to give your car a good spring cleaning or maintenance once over now that the weather has turned warmer? Schedule an appointment at Nalley Nissan of Cumming today!