Graduation season is just around the corner, which means that you may be looking for the perfect gift for your loved one that's moving on to the next stage in their life. And what better gift then a new car? And no new car fits the bill better than the Nissan Versa Note! There are plenty of reasons why this car could be the perfect new vehicle for the young person in your life, and we wanted to share why we are so excited about the 2019 version of this incredible vehicle.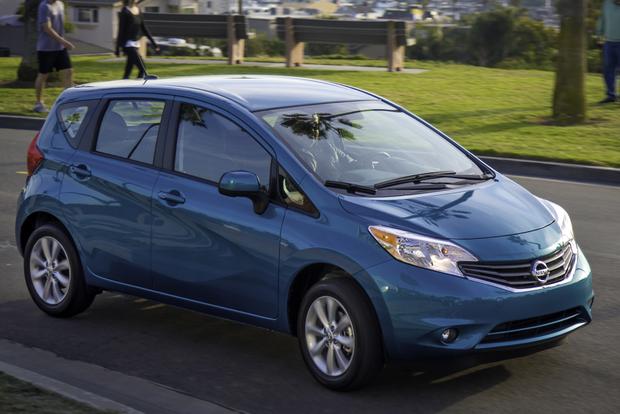 The Versa Note isn't the type of car you can judge by its size, this punchy car is way bigger than it looks. It all starts with its flashy exterior, because the Nissan Versa Note won't go unnoticed on the road thanks to its unique frame and occasional loud coloring. The Versa Note combines a small structure and frame with a bold and unique shape. You also get the benefit of the aerodynamic headlights will brighten any road you need, and the small stature of the vehicle allows it to glide through traffic and help you find your way into the most impossible parking spaces.
Step inside the 2019 Versa Note, and you'll find an easy to navigate dashboard, lovely double stitched interior seats, and a surprisingly spacious backseat that your passengers will love. So as you can see, the Versa Note is way more than just "small" and "compact." The Versa Note is built to give you plenty of space, with every square inch being made use of. Thanks to these standout features and more, the Versa Note allows you to optimize as much space as possible.
And it gets better because with an MSRP of only $15,650, the Versa Note makes a perfect starter car as well as the perfect gift. If you're think that this may be the perfect car for you, stop by Nalley Nissan of Cumming today to experience this amazingly small vehicle and all of its big features!