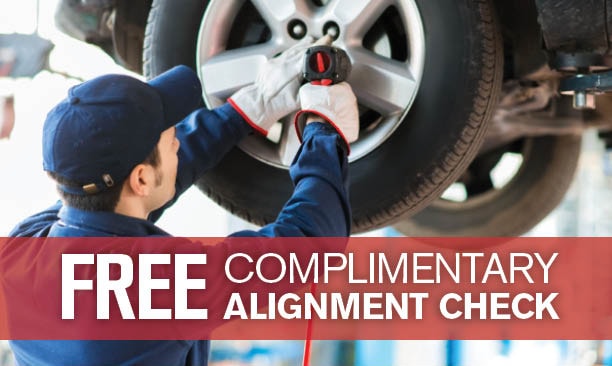 Free Complimentary Alignment Check
Did you know that automotive manufacturers recommend that you have your alignment checked over 15,000 miles to prevent premature tire wear?
During our free wheel alignment check, we'll measure your vehicle's wheel angles to determine if they are perpendicular to the ground and parallel to each other to help ensure maximum tire life and optimal vehicle handling.
If you're experiencing any of these symptoms, chances are your vehicle is already our of alignment:
Car pulls to the right or left
Uneven tire wear
Steering wheel is not centered while driving straight
Come over and we'll check it for free. We will perform a 4 wheel alignment to your vehicles factory recommended specifications. Schedule an appointment for a Free Alignment Check today.
Schedule Service >>